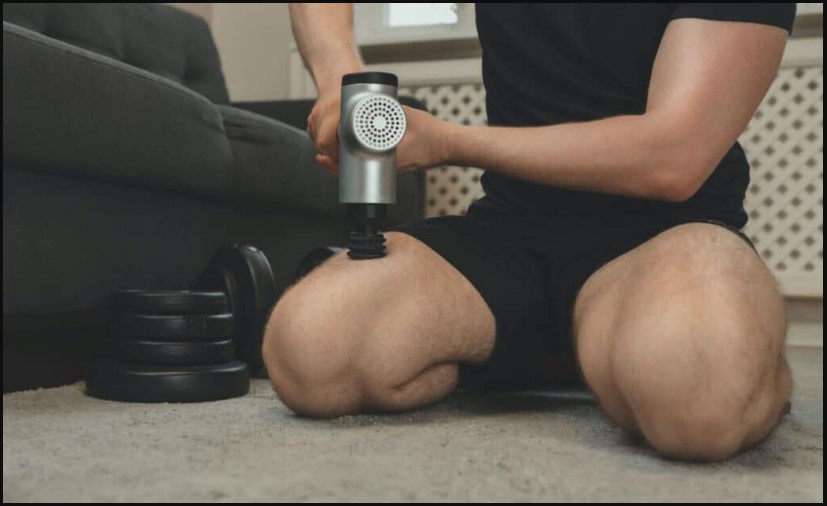 No matter your reason, whether you want to be healthier, you want to lose weight, or you want to live a more active lifestyle, working out to maintain your fitness can be challenging. You can get injured or experience body stiffness, swelling, muscle soreness, and others. The pain due to workout injuries can get intense, preventing you from comfortably doing your daily tasks or just having a good night sleep.
But it does not mean you should give up your fitness goals. If you have muscle knots or muscle soreness, you can simply use a muscle massager like Booster massage guns. This massage gun can save you thousands of dollars from unnecessary therapies. Here is what you need to know about the product.
A Glimpse of Booster Massage Gun
Booster is a massage bun that aims to eliminate soreness and stiffness. It helps you to have comfortable muscles so that you can excel in your daily performance. It focuses on delivering muscle healing solutions while at the same time relieving body tightness and pain. You can use this muscle massager as home treatment. This product has been undergoing development since 2016, resulting in a high-quality massage gun and satisfied customers.
Besides healing muscle pain due to heavy exercises, you can also use this massage gun to relieve muscle stiffness or muscle soreness due to heavy daily activities. For example, you sit for too long in your office chair. The company understands that most of us now live a hectic lifestyle. That is why it has a goal to provide the opportunity to live a fit, healthy, good lifestyle.
Why Booster Massage Gun?
Below are the reasons why you should consider choosing Booster massage gun:
The massage gun has some power settings. So that you can adjust the speed according to your muscle recovery needs.
Built-In Rechargeable Battery
Booster is powered by a built-in rechargeable battery, making it fully portable. You can bring it everywhere you go. When you fully charge it, it can last for up to 2 hours, depending on the power level setting you use.
A number of scientific studies have proved the benefits of vibration technology used in muscle recovery. They showed that the technology really works to get deep into the muscles.
Booster muscle massager combines pressure and short, sharp pulses, reducing muscle stiffness, muscle pain, and soreness after your training session. Moreover, it also increases your muscles flexibility.
Increase Blood Flow and Eliminate Lactic Acid
If you continuously use the muscle gun, it can help to improve your blood circulation as well as eliminate lactic acid. This is beneficial for your muscle, heart, and overall health.
Booster massage gun comes with a carrying case, making it even more portable. The case has a zipper and strap, making it comfortable for you to bring the massager while traveling.
This product is an affordable alternative to physiotherapy visits, saving you thousands of dollars. Users can use it as home treatment or between sessions.