Vitamin C is considered a low-key workhorse in supporting a person's health. No one is unaware of the health benefits of vitamin C supplements in our lives. Vitamin C will glow with reputation, whether it's a powerhouse for immunity, supporting mental and physical health, amping up skin glow, or preventing chronic diseases.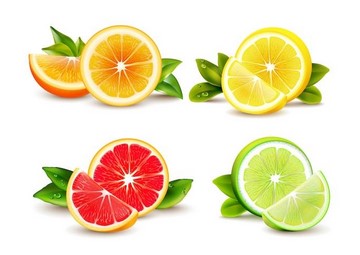 How is Liposomal vitamin C better than traditional vitamin C?
Advance LIPOSHELL® technology is used in liposomal vitamin C that helps transport vitamin C effectively in the body. Liposomes are tiny fat molecules similar to the cell membrane; hence, they help vitamin C pass the cell barrier.
Vitamin C in "vitamin c sachets" is enclosed in a liposome shell that helps penetrate the cell membrane. These are non-toxic, biocompatible molecules that increase the bioavailability of vitamin C in the body1.
Liposomal liquid vitamin C sachets allows:
High-quality vitamin C.
Stable and prolonged encapsulated vitamin C formulation.
Increased bioavailability
Safe transport of vitamin C from certain degrading factors like gastric juice, oxygen, and enzymes.
Easier transport of liposomal vitamin C into targeted organ cells because of cell membrane-like outer covering of liposome.
What role does vitamin C play in the body?
Natural antioxidant:
Vitamin C act as a natural antioxidant that protects the body from free radicals that are continuously produced in the body. Free radicals are produced inside the body during metabolic reactions and may lead to cancer, arthritis, and heart diseases2. Vitamin C destroys these dangerous oxidative radicals.
Increased iron absorption; helps treat anemia:
Vitamin C plays an essential part in iron absorption and storage. Vitamin C captures non-heme iron and stores it in a form that is readily available to the body3. Iron deficiencies are common in women. So, taking vitamins will cover both vitamin C and iron deficiencies. People suffering from anemia are advised to take vitamin C and iron tablets.
Immune system:
Vitamin C strengthens the immune system by supporting the body's adaptive immune cells. It controls immune cell proliferation to help fight pathogens and their apoptosis to avoid unnecessary inflammatory signs. Vitamin C improves antibody production and speeds up natural killer cell activity. Moreover, vitamin C's antioxidative property is essential in boosting the body's immune system4.
Collagen formation:
The human body is dependent on vitamin C for collagen synthesis. Adequate levels of vitamin C are required for the initiation of collagen synthesis5. Collagen is one of the most essentials proteins in the body that is essential for the normal function of bones, skin, blood vessels, hair, teeth, and gums.
The other benefits of vitamin C 1000 mg sachets include:
Normal functioning of the nervous system
Regulates energy-yielding metabolic processes
Improved cardiovascular health and blood pressure
Helps with diabetes by improving insulin resistance
Prevents chronic diseases
Speeds up the recovery and healing process.
Hold on! Vitamin C sachet is completely natural and suitable for vegetarians.
References:
Prantl L, Eigenberger A, Gehmert S, et al. Enhanced Resorption of Liposomal Packed Vitamin C Monitored by Ultrasound. J Clin Med. 2020;9(6). doi:10.3390/JCM9061616
Traber MG, Stevens JF. Vitamins C and E: Beneficial effects from a mechanistic perspective. Free Radic Biol Med. 2011;51(5):1000. doi:10.1016/J.FREERADBIOMED.2011.05.017
Lynch SR, Cook JD. Interaction of vitamin C and iron. Ann N Y Acad Sci. 1980;355(1):32-44. doi:10.1111/J.1749-6632.1980.TB21325.X
Carr AC, Maggini S. Vitamin C and Immune Function. Nutrients. 2017;9(11). doi:10.3390/NU9111211
DePhillipo NN, Aman ZS, Kennedy MI, Begley JP, Moatshe G, LaPrade RF. Efficacy of Vitamin C Supplementation on Collagen Synthesis and Oxidative Stress After Musculoskeletal Injuries: A Systematic Review. Orthop J Sport Med. 2018;6(10). doi:10.1177/2325967118804544