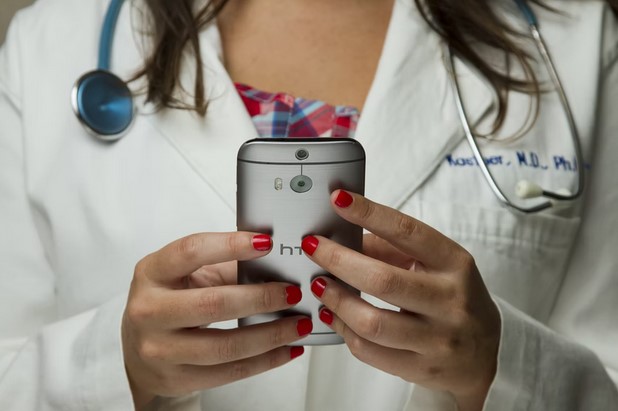 Image Source: Unsplash
Stimulating your vagus nerve has a variety of benefits. Few are known to help reduce stress and help us sleep. It is every person's dream. A Life where they can enjoy and get the rest they deserve. A Vagus nerve stimulation device is your go-to solution for this.
However, not only do VNS devices help you in this area but also other psychological disorders, and anything related to the vagus nerve. There are also few unknown medical advantages of vagus nerve stimulation devices.
The Vagal Tone
Vagal tone is the activity of the vagus nerve, the 10th cranial nerve, and an essential component of the autonomic nervous system's parasympathetic branch.
This branch of the nervous system is primarily crucial for regulating many bodily compartments during rest and is not under conscious control.
Heart rate decrease, vasodilation/constriction of arteries, glandular action in the heart, lungs, and digestive tract, liver, immune system modulation, and control of gastrointestinal sensitivity, motility, and inflammation are all consequences of vagal activity.
You can refer to the constant nature of baseline parasympathetic activity exerted by the vagus nerve as a tone in this context.
The vagal input provides a constant amount of stimulation. The degree of stimulation is controlled by a balance of inputs from the sympathetic and parasympathetic divisions of the autonomic nervous system, with parasympathetic activity typically dominating.
Vagal tone is usually used to estimate heart function, as well as emotional regulation and other processes that are affected or affected by changes in parasympathetic activity.
To measure vagal tone, you can use invasive or non-invasive techniques. Invasive treatments, such as vagus nerve stimulation using specialized physical, breathing, or electrical approaches, are the minority.
The examination of heart rate and heart rate variability is the mainstay of non-invasive methods.
The Medical Advantages
Doctors administer anti-epileptic medications to people with epilepsy to assist them in managing their seizures. Some people, however, do not react to these medications, while others have significant adverse effects.
For those who fall into these categories, VNS is an excellent therapeutic choice.
Epilepsy
VNS can only help people with epilepsy lessen the number of seizures they have, not cure them. When it does occur, it reduces its severity.
It may take many months following the operation to see a significant reduction in your seizure frequency.
According to one research, VNS can reduce the frequency of seizures by up to 50% in the first four months of therapy. Swiping your magnet across your stimulator during a seizure may stop the event in certain circumstances.
A rise in heart rate in some persons with epilepsy might be an indication of an impending seizure. VNS generators can detect an increase in heart rate and deliver pulses to the vagus nerve in newer versions. This might help you avoid having a seizure.
2. Chronic Depression
Vagus nerve stimulation functions by increasing the synthesis of specific neurotransmitters in the brain, which helps in alleviating depression symptoms.
Many people with depression proclaim seeing improvements in their depressive symptoms months after starting VNS treatments. In addition, therapy does not work for everyone.
Vagus Nerve Stimulation Device For An Improvement In Your Lifestyle
Whether you experience these severe disorders, or just simply have a difficult time sleeping and functioning in your daily life, a vagus nerve stimulation device will help you. Learn how to stimulate the vagus nerve to lower heart rate at home. Tackle stress, boost sleep, improve focus for a better and healthier life with this vagus nerve stimulation device.